Serving in the Community
Spirit of Sharing (SOS) Soup Kitchen
Our Lord's is a member of the Soup Kitchen Coalition which consists of a group of churches dedicated to serving nutritious meals to those in need within the community. Our Lord's Lutheran Church continues to support this backbone of the community through providing volunteers and meal supplies to feed the hungry. Sites of food distribution include First United Presbyterian Church and St. John Evangelical United Church of Christ in Collinsville, IL. The S.O.S. Soup Kitchen has been serving meals since June 2012 and has served 35,913 meals in the first 6 years. For more information, please contact Gail Jorgenson.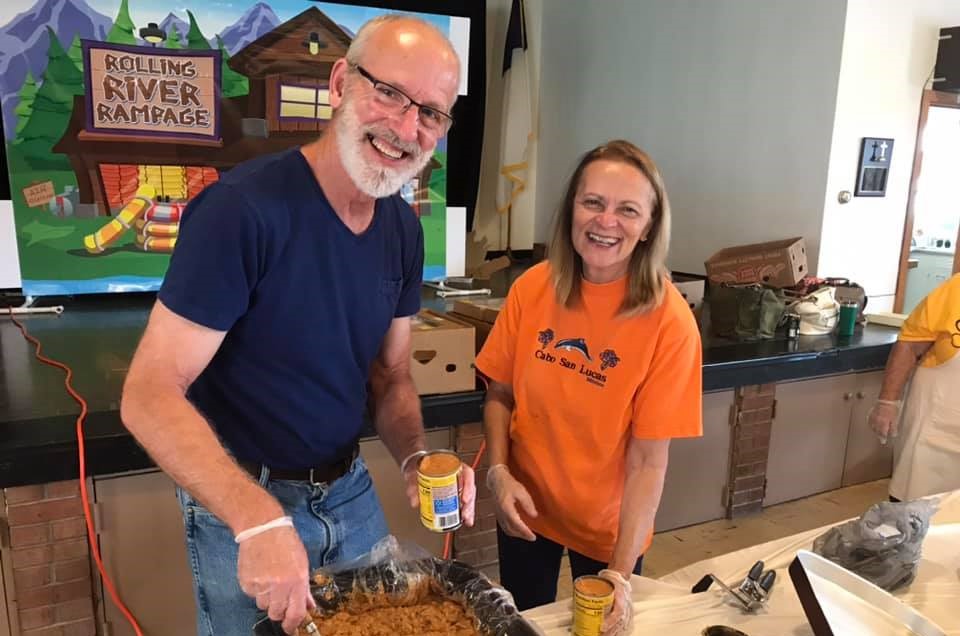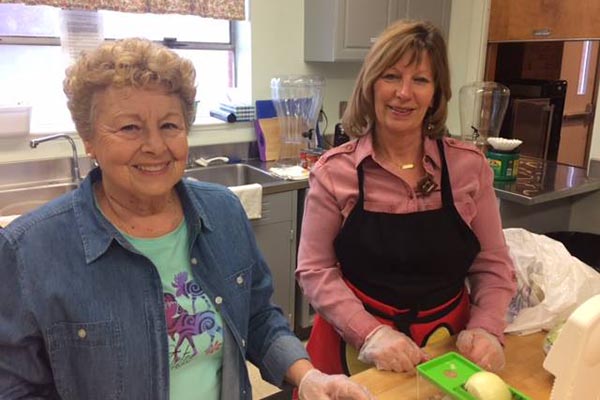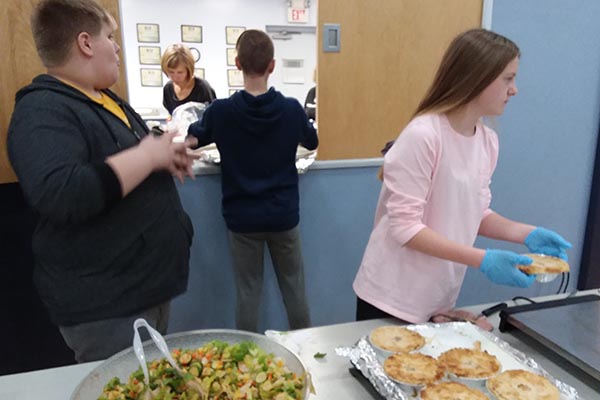 Homework Help and Hoops (HHH)
This volunteer-based, after-school tutoring and summer camp program first sprouted roots in 2007 at St. John Evangelical United Church of Christ in Collinsville, IL. It is an outreach ministry designed to help students finish their homework and receive tutoring in the subject areas they need the most help. This ministry has grown from day and evening tutoring to a summer lunch and reading retention program (2012). For more information, please contact Dana Callahan.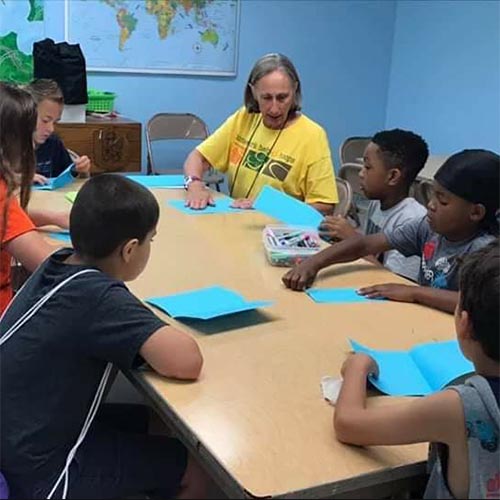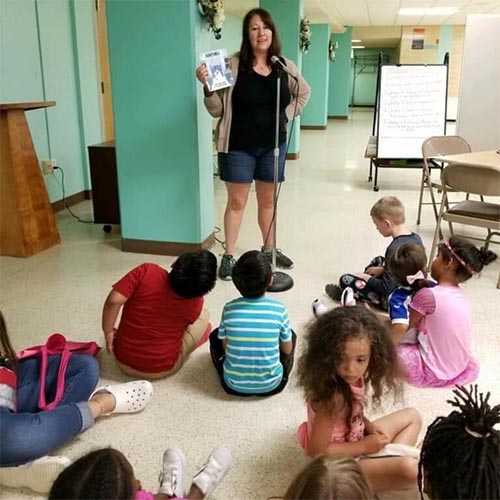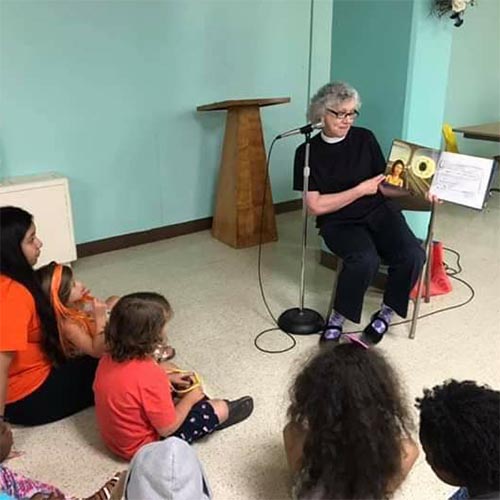 Christmas With Our Neighbors and The Elmwood Project
Each Advent, Our Lord's begins collecting items and purchasing gifts to wrap and share during Christmas With Our Neighbors at Elmwood Rehab and Nursing. On Christmas morning, we spread the joy of the birth of Our Savior through spending time with those at Elmwood as we carol and give gifts to over 70+ residents. The Elmwood Project then expands into other activities throughout the year including bringing various activities to the residents, providing transportation to and from worship services, visiting residents, and joining in on their group activities (such as bingo). For more information, please contact the church office.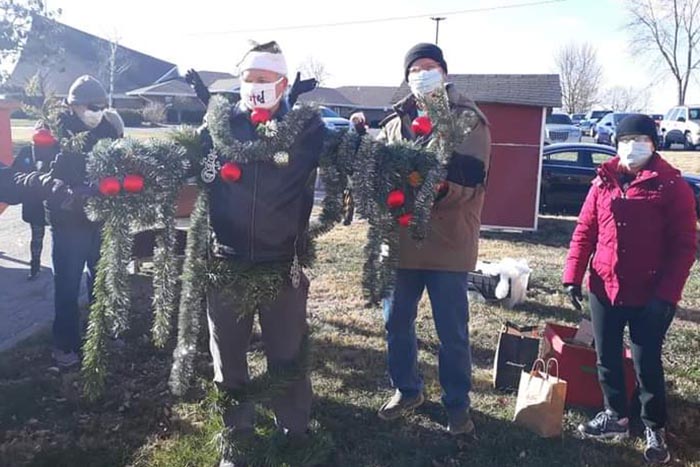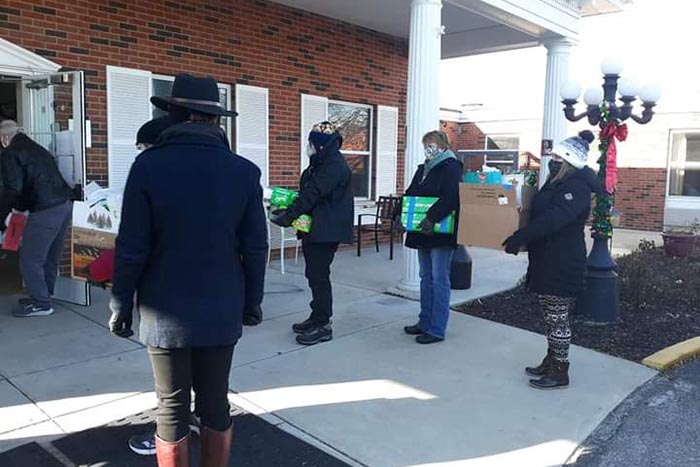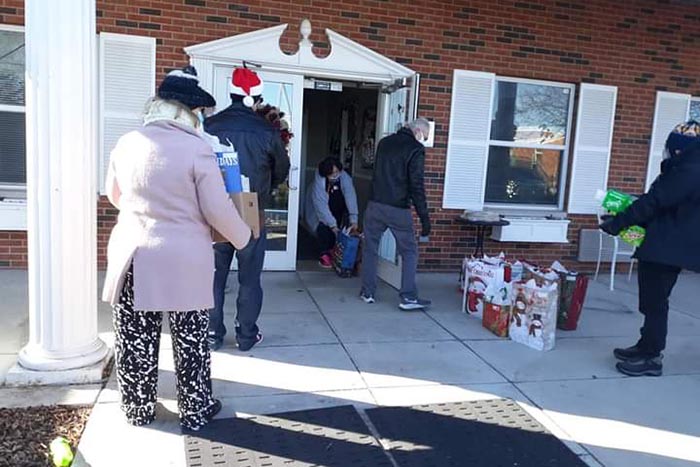 Mind the Gap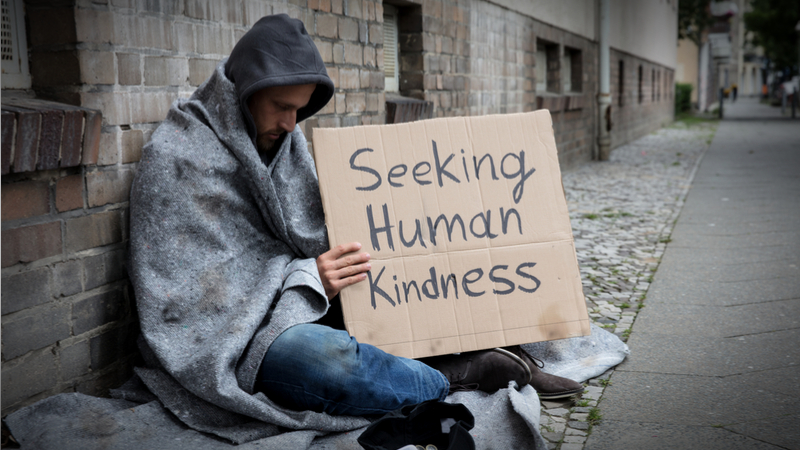 Mind the Gap is a group of volunteers who collect food, blankets, clothing, shoes, bath wipes, phones, bus passes, batteries, small propane tanks, and anything else that will help the homeless in East St. Louis and across the river. Donations collected, including those from Our Lords' congregants, are distributed once a month by volunteers. For more information, please contact the church office.
Maryville Outreach Center
Our Lord's has been a supporting congregation of the Maryville Outreach Center since its inception. Located at 504 E. Division St., The Maryville Outreach Center houses the Maryville Food Pantry, Grandma's Attic (resale store), the Resident's Assistance Program and its very own Blessing Box. With donations of time, food, clothing, and financial support Our Lord's members are an ever present force in this essential ministry. The Maryville Outreach Center currently requires an appointment to be made before acquiring services. For more information, please contact Carol Orr.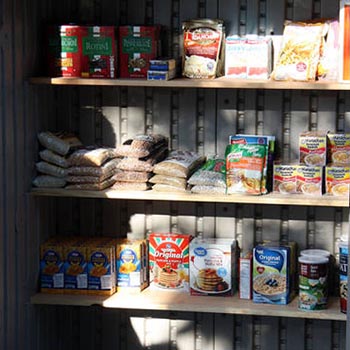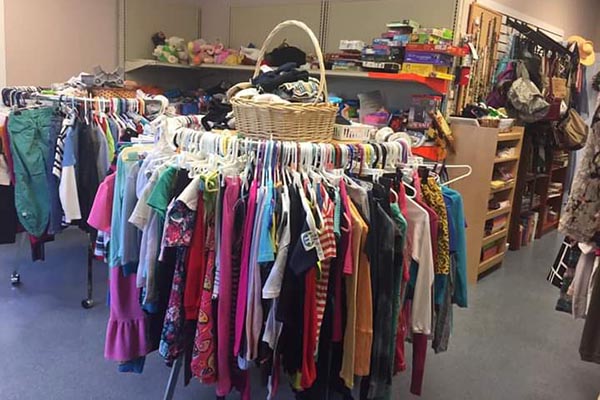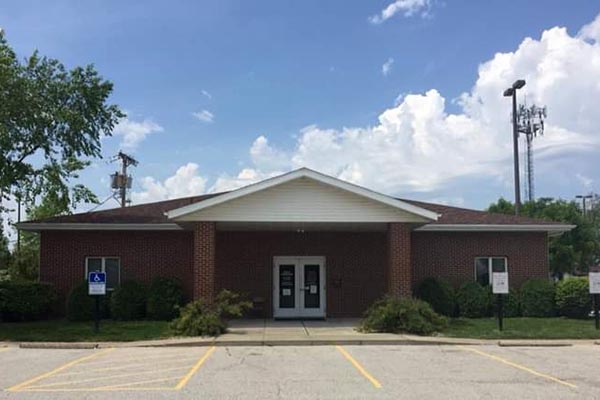 Walk to End Alzheimers
The annual Walk to End Alzheimer's Disease is the world's largest event to raise awareness and funds for Alzheimer's care, support, and research. Alzheimer's is the sixth-leading cause of death in the United States and has touched the lives of the loved ones of many of our congregants. Each year, Our Lord's participates in the walk at Southern Illinois University Edwardsville to continue to raise awareness and funds. For more information, please contact the church office.

The Storybook Project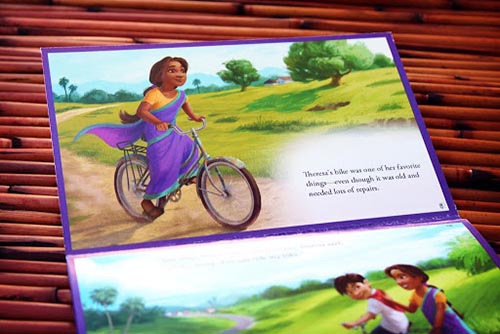 Since 2000, Our Lord's assists with a prison reading program called the Storybook Project. This ministry, taking place at the Southwestern Illinois Correctional Center in East St. Louis, allows inmates the opportunity to maintain contact with their children while incarcerated through reading and recording children's books for their sons and daughters from whom they are separated. For more information, please contact Don Baden.
Lutheran Campus Ministry of St. Louis (LuMin)
LuMin is a network of inclusive faith communities, on and near college campuses, celebrating God's love and grace at over 240 higher learning institutions across the country. Rooted in the Evangelical Lutheran Church in America (ELCA), LuMin celebrates partnerships with other traditions and welcomes people from a variety of faith backgrounds. Life at LuMin is lived out with Christian faith and total inclusivity with a focus on social justice. For more information, please contact admin@lcmstl.org.