Plan A Visit
In Person Worship
Our Lord's offers 2 indoor worship services each weekend, with an additional third service (Traditional) on the second Sunday of each month at 10:45 am. Two Peace in the Pines outdoor worship services will take place over the summer of 2023 - June 28 at 6:30 pm and August 30 at 6:30 pm. Updated information regarding worship will be sent to members via email or you may contact the church office directly for additional information.

Praise worship begins at 4:50pm each Saturday evening and traditional worship begins at 9:00am on Sunday mornings. Youth and Adult Education hour begins at 10:15am each Sunday as well (Sep-May).

Wearing a face mask is optional at this time. We will continue to provide extra surgical and KN95 masks for those who may want one. Singing and verbal responses are welcome along with socializing before and after worship. We thank everyone for understanding the safety needs and preferences of all those in our midst. Contact the office if you have any questions.

Individually sealed communion elements, large print bulletins, and announcements are provided for your convenience. To go paperless, the order of worship can be followed on large monitors in the sanctuary. Bulletins and announcements can also be accessed online via an email link or provided QR code.

Offering baskets will be passed during the worship services. Offerings can also be placed in an offering basket upon entering the worship space. Electronic giving is also available.
Other Accommodations:
Visitor and handicap accessible parking is available.
Our Worship Center sanctuary and fellowship hall are also handicap accessible.
Large-print bulletins are available upon request for those with visual impairments.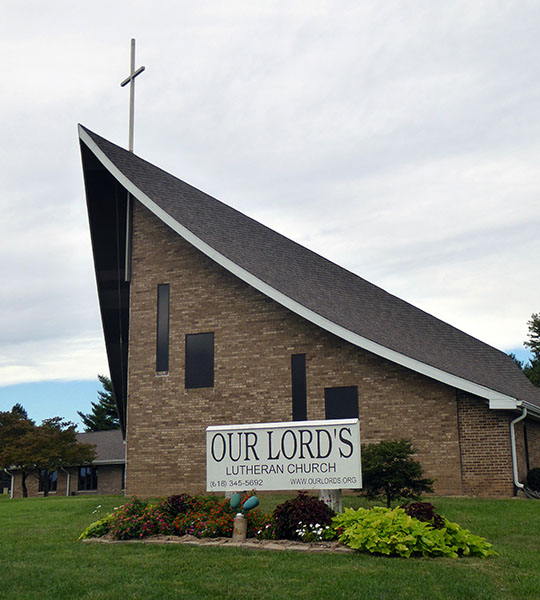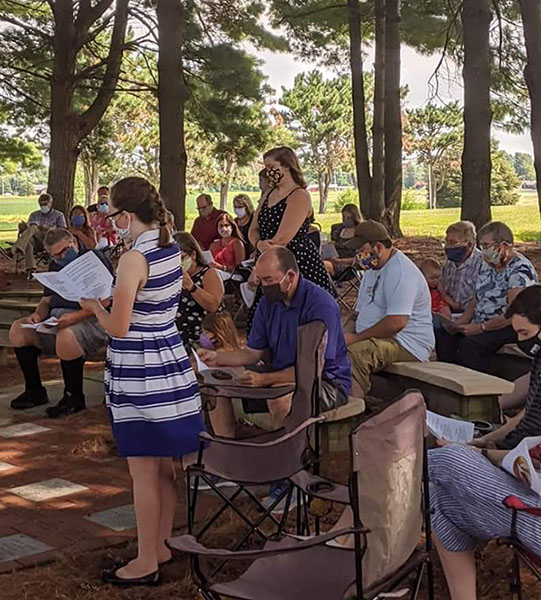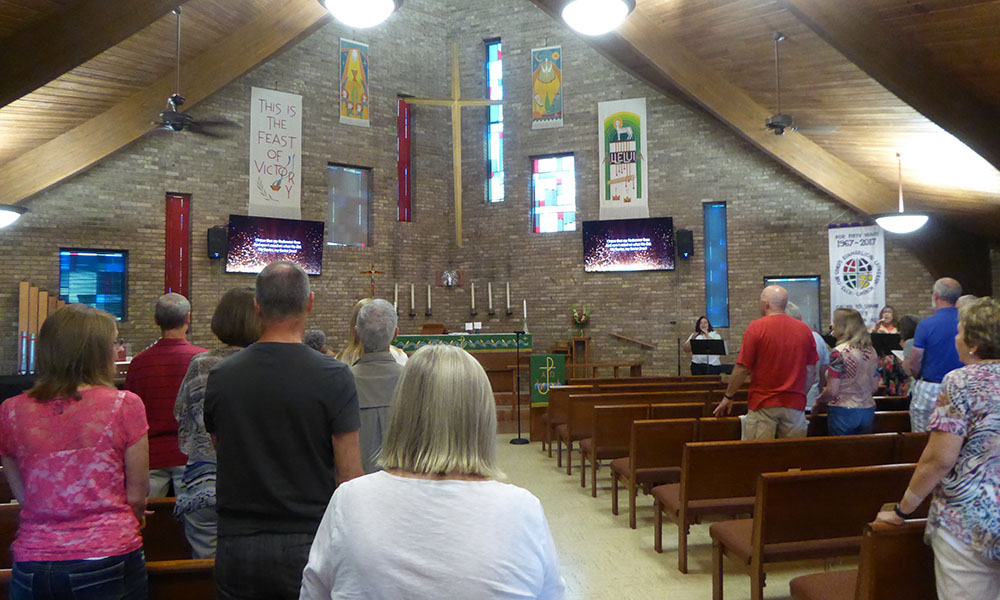 When safety precautions are lifted for hands-on activities, Our Lords will continue to provide these options:
Activity bags will be available for children to pick up and use during the worship service. These brightly colored, cloth bags include activities & supplies to help engage youth in appropriate ways during the worship service. Activity bags are located near the entry to sanctuary.
Child care, for youth from birth through age 4, will be provided during Sunday morning services in the Our Lord's nursery.
A sensory area will be located near the rear of the sanctuary including a rocking chair and basket of numerous sensory items. In this space, individuals can soothe or stimulate their sensory needs in a safe place before returning to the service if desired.