Serving at Our Lord's
Fair Trade Ministry
Our Lord's Lutheran Church is one of a kind in its Fair Trade Ministry. Through the use of our very own Fair Trade ministry space, all are invited to come browse items for sale from Equal Exchange and SERRV International. You are sure to find a treasure to purchase that, in turn, makes sure that those who grow the crops, gather the goods, and create the crafts are provided an income in a fair and balanced manner.
Equal Exchange products grown, harvested, and collected by farmers around the world include a variety of coffees, teas, chocolates, cocoa, nuts, oils, spices, and dried fruit and nut bars.
SERRV International supports global artisans and you can too. These products include handmade clothing, scarves, metalwork, purses, jewelry, cups, plates, bowls, and too many other goods to list. To place an order or for more information, please contact Michael Williams.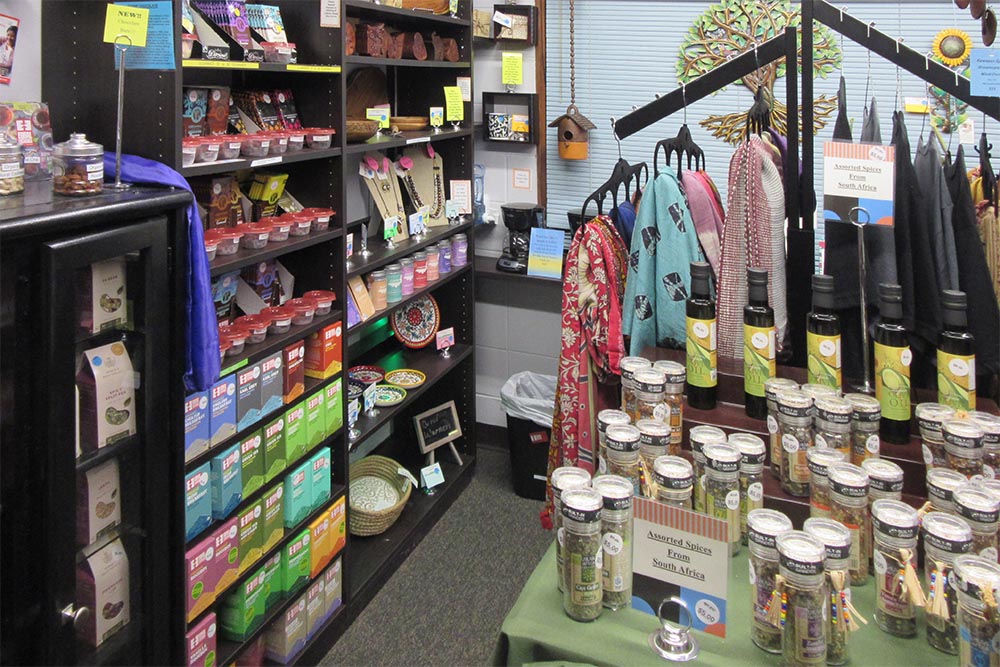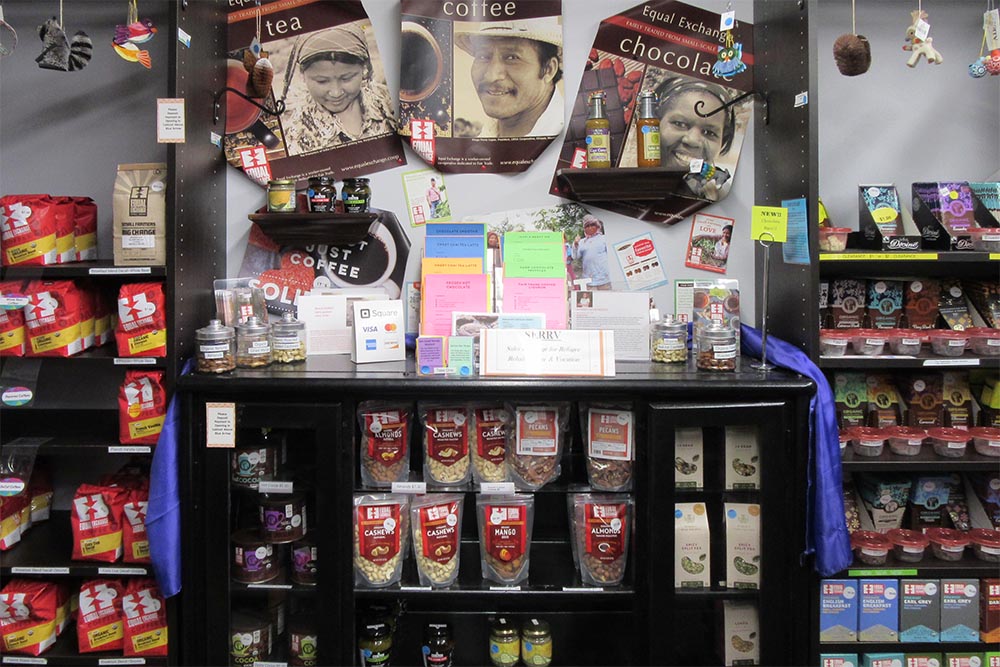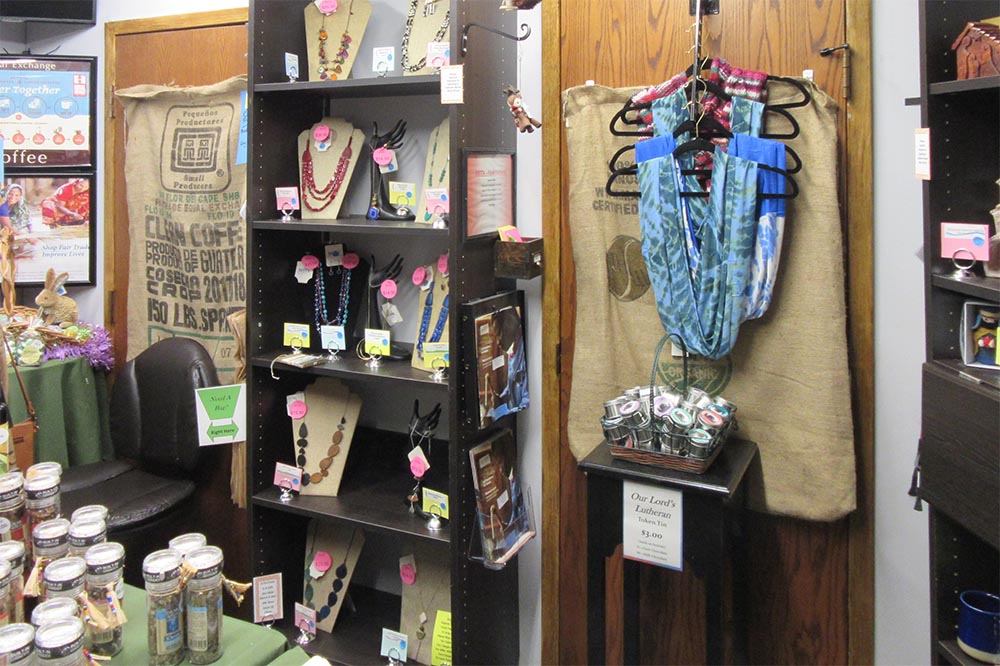 Lay Worship Leaders
Our Lord's has strong, volunteer-based worship. All confirmed members may sign-up monthly to serve in various roles during worship such as assisting minister, lector, and cantor. During in-building worship, greeters are also needed for tasks such as ushering, worship materials distribution, and counting attendants. For more information, please contact the church office.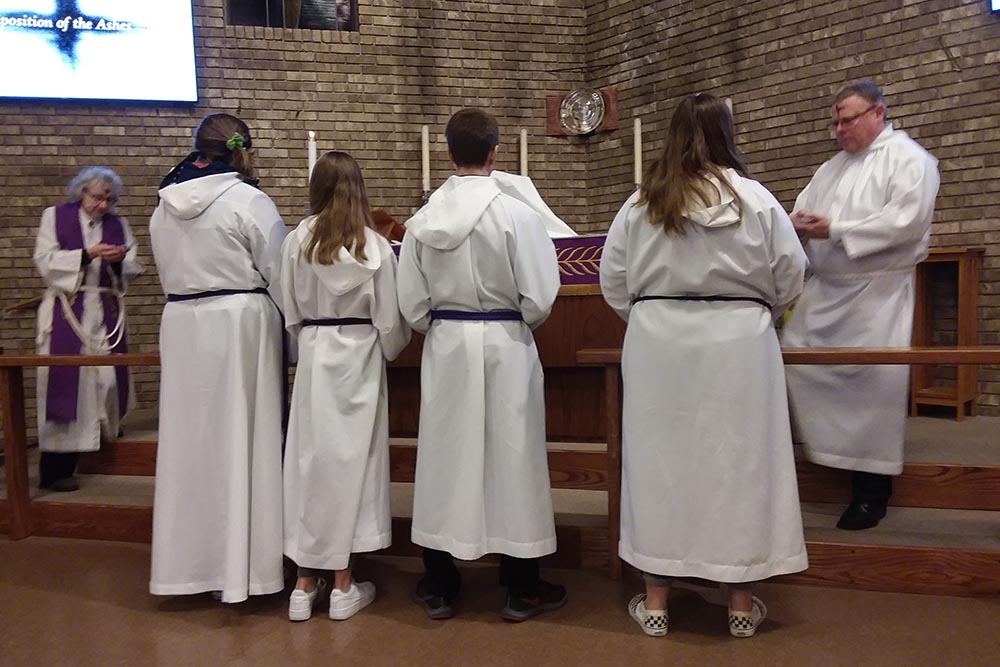 Office Angels
Office Angels appropriately names this wonderful team of volunteers. Our Office Angels gather in the Life Center to assemble worship bulletins, newsletters, a variety of mailings, and (when taking place remotely) Sunday school materials while sharing fellowship with each other. For more information, contact Olivia Cross.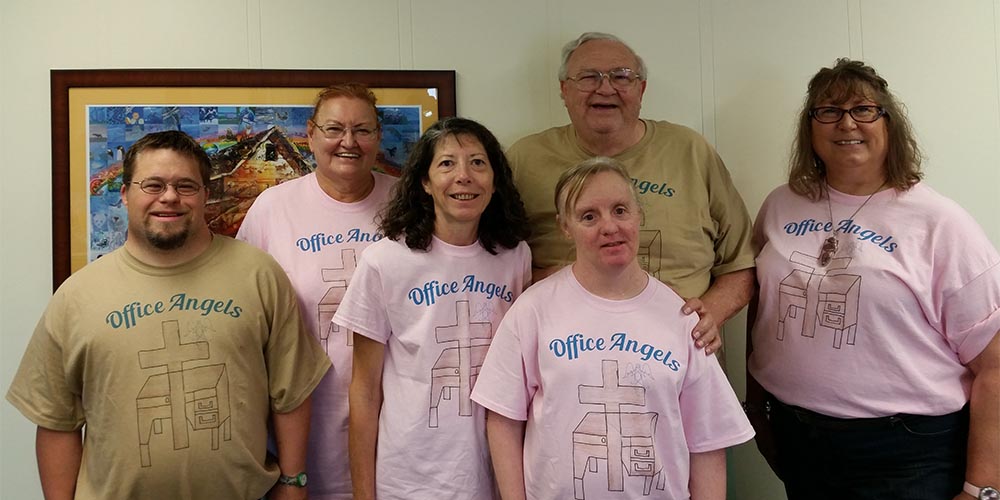 Worker Bees
The Worker Bees (formerly known as Men's Club) meet at 7:00am the first Saturday of each month for a morning of grounds and building maintenance. Tasks may include anything from trimming and mowing, to electrical and plumbing repair, to pouring concrete, or hanging siding. No matter the case, this ministry keeps Our Lords safe, neat, and pristine. All are welcome. For more information, please contact the church office.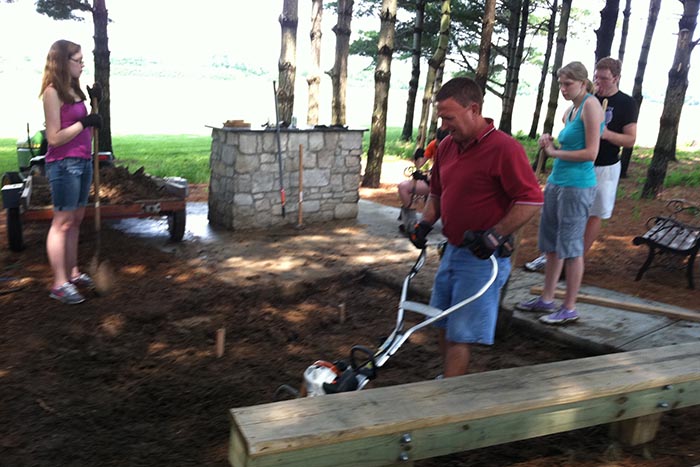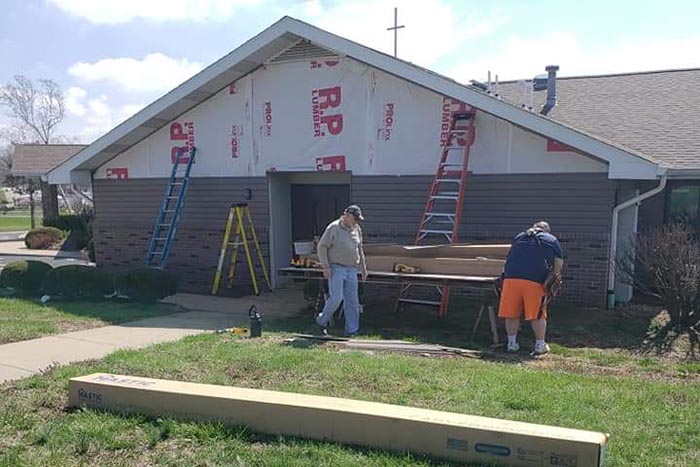 Music Ministries
Praise Worship Music Ministry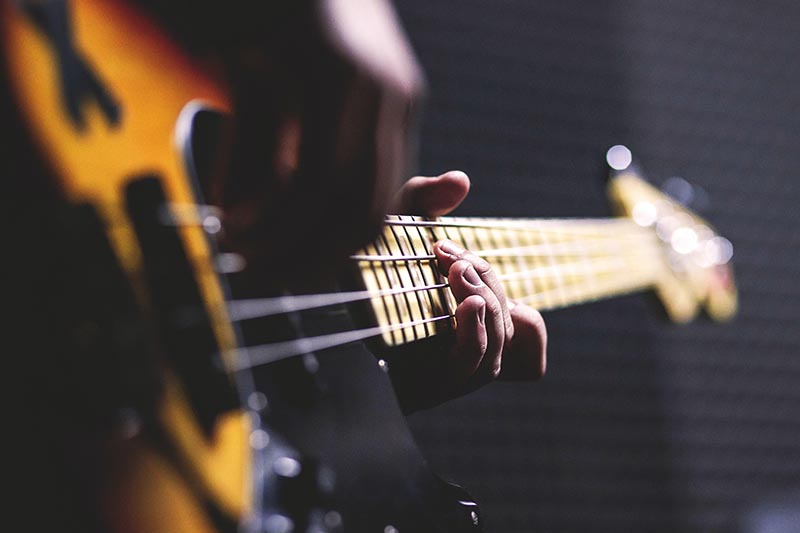 Our talented, vibrant, volunteer Praise Band (practicing Sat 3:45pm) leads a lively Saturday evening service filled with contemporary music that will have your heart singing with joy all week long. If you have a musical talent that you would like to share during Praise Worship, let us know. For more information, please contact Lem Smith.
Traditional Worship Music Ministry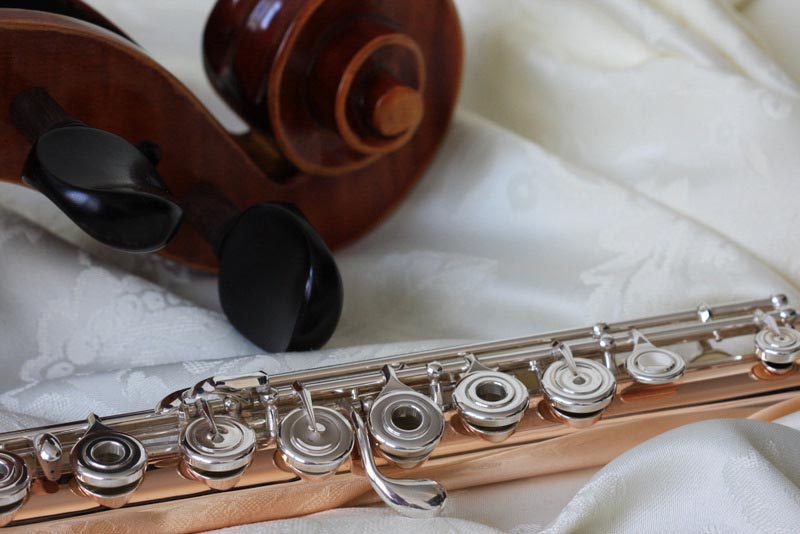 Adult Chancel Choir (practicing Wed 6:30pm-7:30pm), Bell Choir, (practicing Thurs 7:00pm-8:00pm), and various guest instrumentalists and vocalists add to the richness of our worship experience at our Sunday traditional worship service. If you would like to share your musical talents during Traditional Worship, let us know. For more information, please contact Cady Thomas.
Altar Guild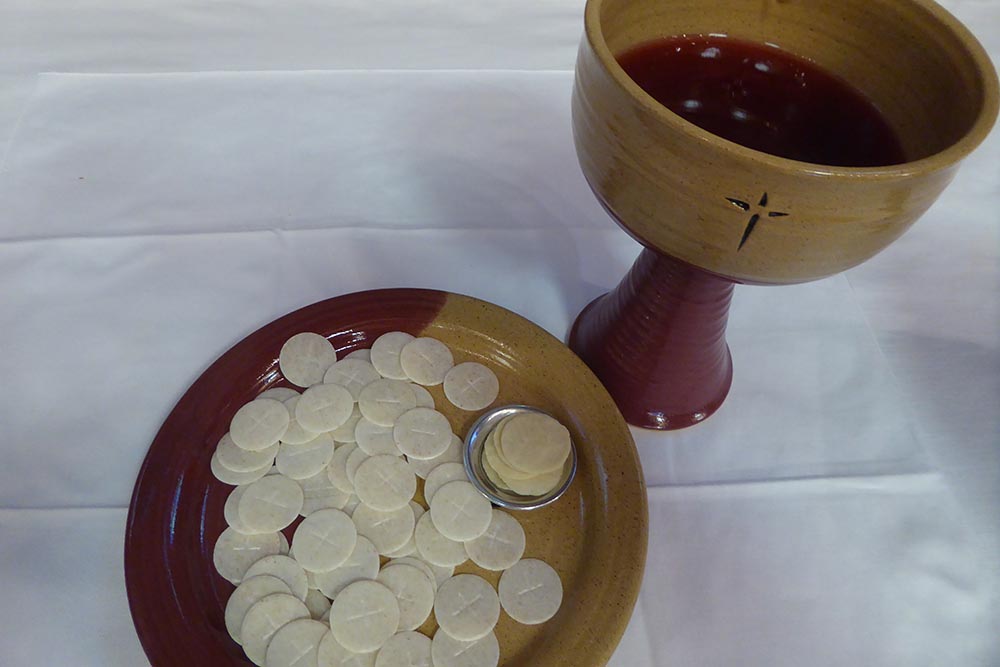 Our wonderful and dedicated Altar Guild members display and care for the paraments and banners used in the sanctuary throughout the liturgical year. They also reverently prepare and clean up the communion elements. Altar Guild members take part in a monthly rotating schedule of duties. For more information, please contact Laura Schoenecker.

Technology Team
The Technology team at Our Lord's keeps us online and up-to-date. This essential team is in charge of all live or recorded audio and video, online streaming, wireless network maintenance, computer software and hardware maintenance, social media and website updates, and building and grounds security. For more information, please contact Matt Blind.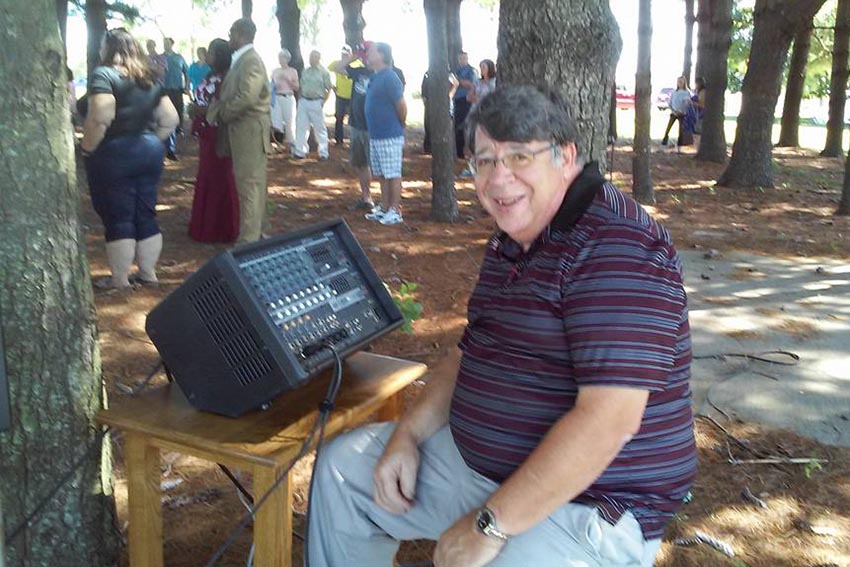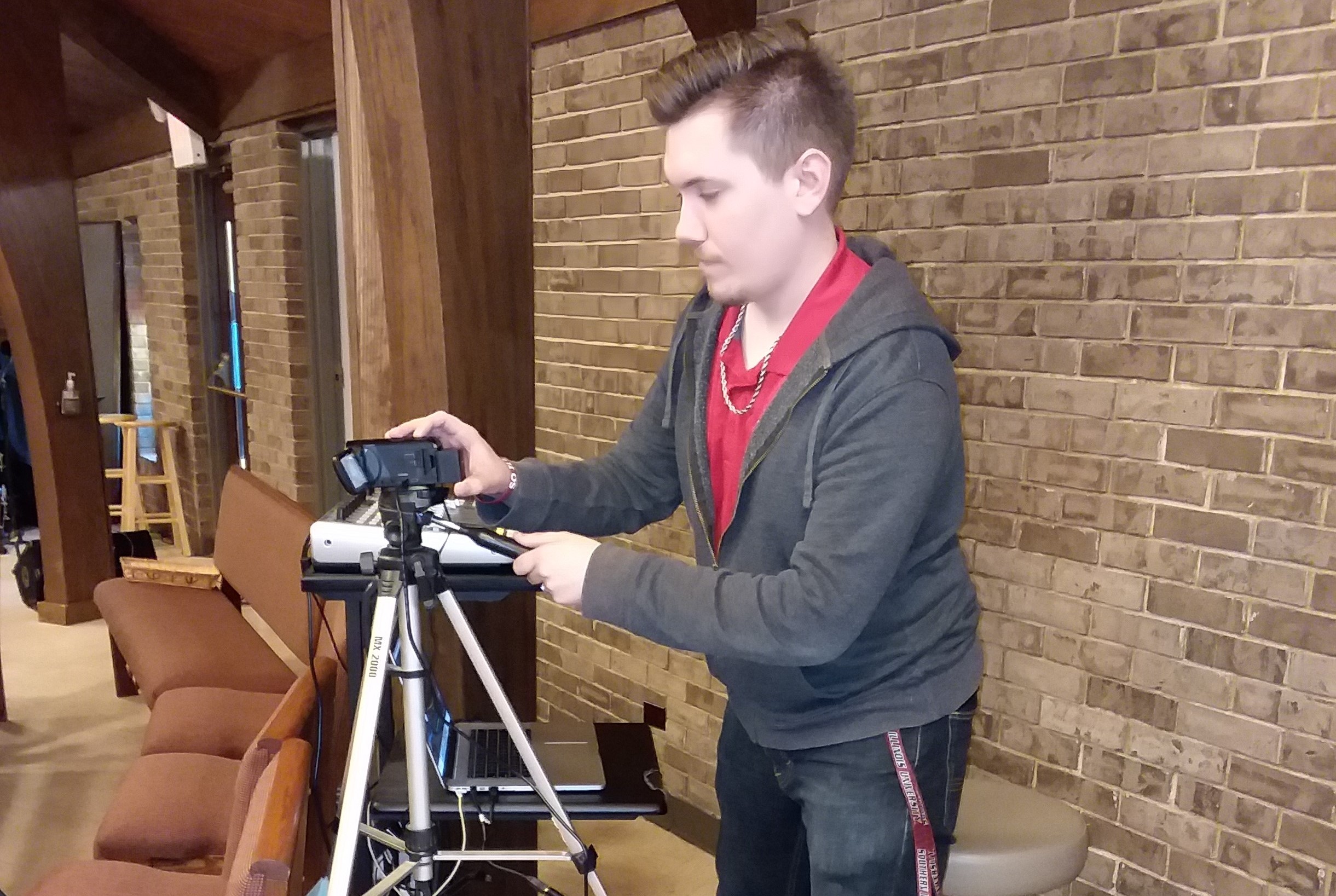 Creation Care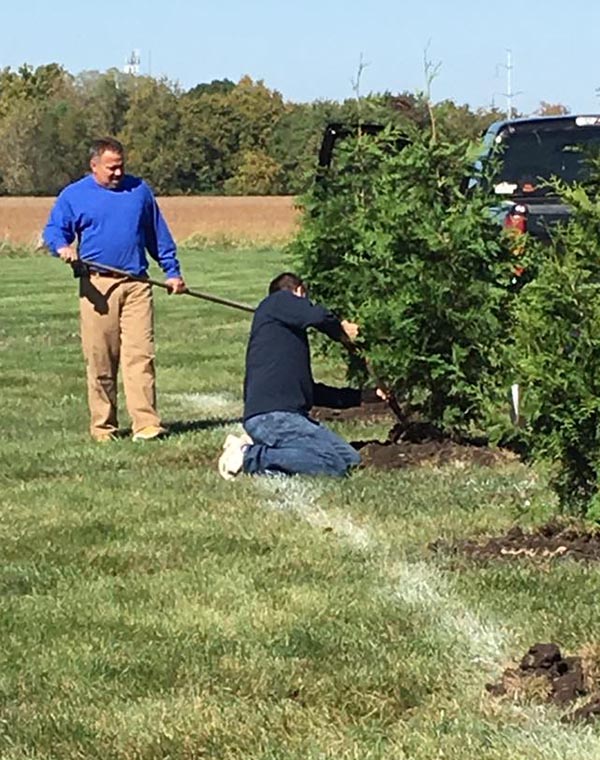 The Creation Care team serves the church and community in many valuable ways. This team has fostered the Our Lord's Prairie Restoration project, enhanced our collective recycling efforts, reduced our consumable waste, educated members on environmental issues, and has developed special projects within the church and community. For more information, please contact Carol Orr.
Other Ministry Team Opportunities at Our Lord's:
Card Care Ministry Team
Care Ministry Team
Casserole Care Ministry Team
Devotional Ministry Team
Kitchen Ministry Team
People in a Pickle Ministry Team
Prayer Chain Ministry Team