Ways to Give
Giving of Time and Talents
We each have our own unique talents to share. Everyone is encouraged to become involved in one or more of the ministry teams serving the
church
and the
community
. If you are interested in receiving information about one of the ministry teams listed or would like to connect with a team leader, please
contact the church office.
Financial Giving
Help us grow! Financial giving is spirit-led and comes from the heart. Weekly tithing can be done by placing a financial offering in the offering basket before or after worship each week or by mailing in your tithe to 150 Wilma Dr. Maryville, IL, 62062.

Reoccurring, financial giving is also available. Automatic withdrawals from a personal checking or savings account can be arranged through eGiving. Electronic giving is a convenient, easy solution when you don't have cash or a checkbook. One-time or recurring donations can be made by using your debit card, credit card, or banking information.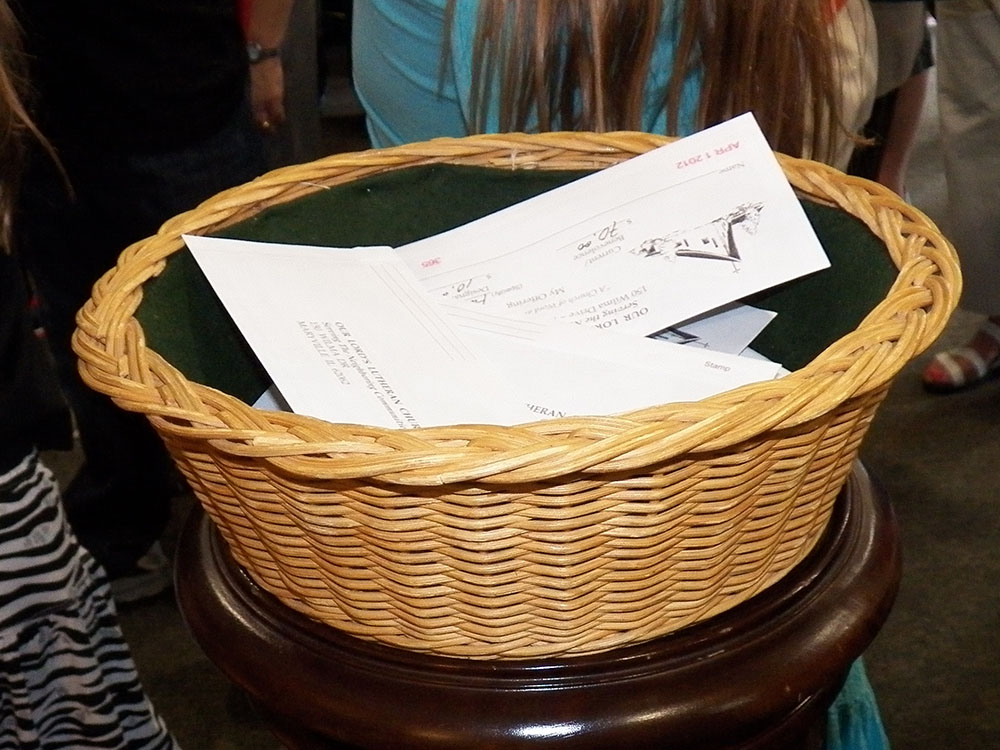 Dividends from investments may be directed to the church upon your request.
Gift assets such as stocks, bonds, or real estate can be directed to Our Lord's through your will or revocable trust. For more information, please contact the church office.


Thrivent Financial members receiving Thrivent Choice Dollars can request that funds are directed to Our Lord's Lutheran Church, Maryville, IL. Want to learn more? Find out more about Thrivent Choice Dollars
here
.
Other Giving Opportunities:
Contributing toward the Venturing in Faith (VIF) mortgage reduction campaign is a great way to specifically designate donated funds at Our Lord's. All funds donated to VIF will directly aid in the reduction of the church mortgage.
You may also support the "People in a Pickle" campaign to assist indigent people who find themselves in the area without a place to eat or sleep. Gift cards for food, gas, clothing, and funds to pay for hotel accommodations are collected.
Turn your Aluminum Cans into cash. Place recyclable aluminium in the designated trash bins by the Life Center garage and all monies collected support the Our Lord's High School Youth Group.
Sign up to receive an E-Scrip Card from Schnucks, designate your rewards to go to Our Lords's Youth, and up to 3% of qualified purchases made at local Schnucks Grocery Stores are given to the Our Lord's High School Youth Group.
You may also choose to designate funds to the John Mohl Campership Fund to help send youth to Camp Wartburg, a Christian summer camp, in Waterloo, IL.
Consider contributing to ELCA missions such as World Hunger, Lutheran Disaster Response, the Clean Water Initiative or consider giving a Good Gift to select from more than 50 different, tangible gift-giving options that grow the church, fight hunger, and transform lives.